Relish the absence of maintenance, trimming, or any other usual upkeep such as watering. These artificial boxwood hedge greenery panels can create a dramatic look while helping reduce echo and noise levels in any size room.
These artificial hedge panels are assembled with the highest quality, most realistic artificial foliage and a strong plastic backboard. It avoids all the installation inconvenience. Homeowner/installer can install this panel indoor or outdoor instantly without wall preparation such as wood boarding, painting. It allows people to use panels to make artwork or home decor using artificial hedge panels much easier than before.
Interior decorative applications include balcony, living room, trellis, study room, terrace, bathroom, office work area, hotels, restaurants, lobby, weddings, reception desk and other places, a cost-efficient way to beautify and aesthetically increase the value of your property, easy set up in minutes.
Exterior applications include use in patio, porch, privacy screens, wooden fences, yard, backyard, walkways, home, and office facade, wedding photography backdrop, stage backdrop, and more.
Size and Packing: 
The Standard Size: 50 cm x 50cm per piece;
Carton Size: 52cm*52cm*30cm
Quantity: 12pcs/Carton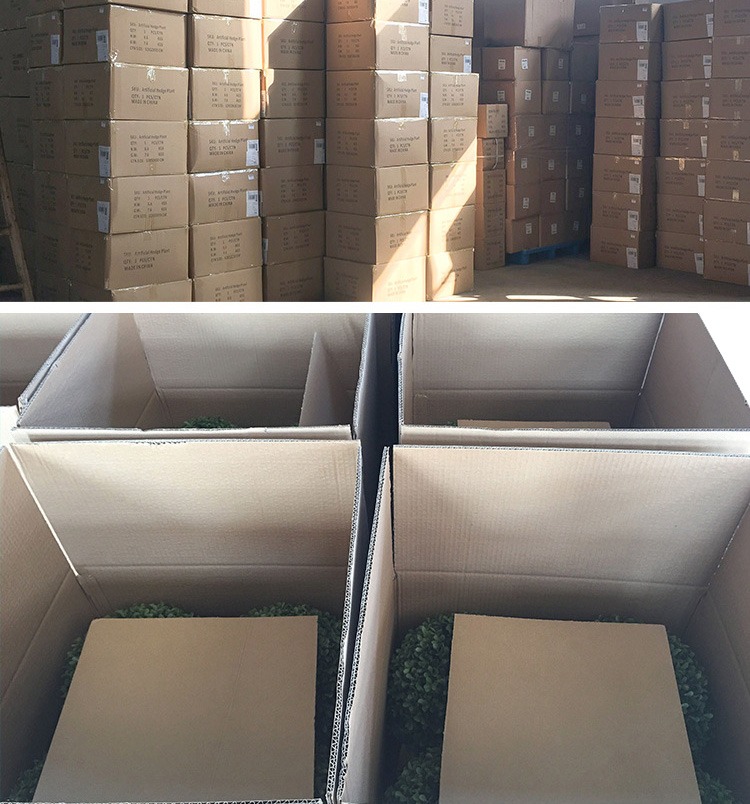 Why PandaGreens Artificial Hedge Panels?
100% Fresh PE
PandaGreens uses 100% fresh polyethylene to make the leaves, flowers, and grid back. This ensures the long lifespan of our artificial hedge products. Unlike some suppliers selling cheap faux hedges made with recycled materials, which will be aging and fading fast.
UV-resistance/Fire resistance (Optional)
UV-resistance is a mandatory feature for outdoor artificial hedges. We offer 3 years warranty for UV rated hedges. The expected lifespan can be 5 years for outdoor and 8 years for indoor use. Custom fire-resistance artificial hedge panels are available as well.
Lifelike and Bright in Color
PandaGreens provides almost the most realistic artificial hedges on the market. We have a full line of products including artificial hedge mats, living vertical garden panels, separated artificial leaves, flowers... All these greenery are as good as natural ones, maintenance-free.