Our artificial boxwood hedge mats are in the regular size of 50cmx50cm that can be customized. Clad the leaves on a heavy-duty plastic panel, flexible for you to create natural-shaped curves and corners.
All the artificial hedge panels we provide are made from non-toxic raw polyethylene. It's fully recyclable, and child and pet-friendly.
Product Details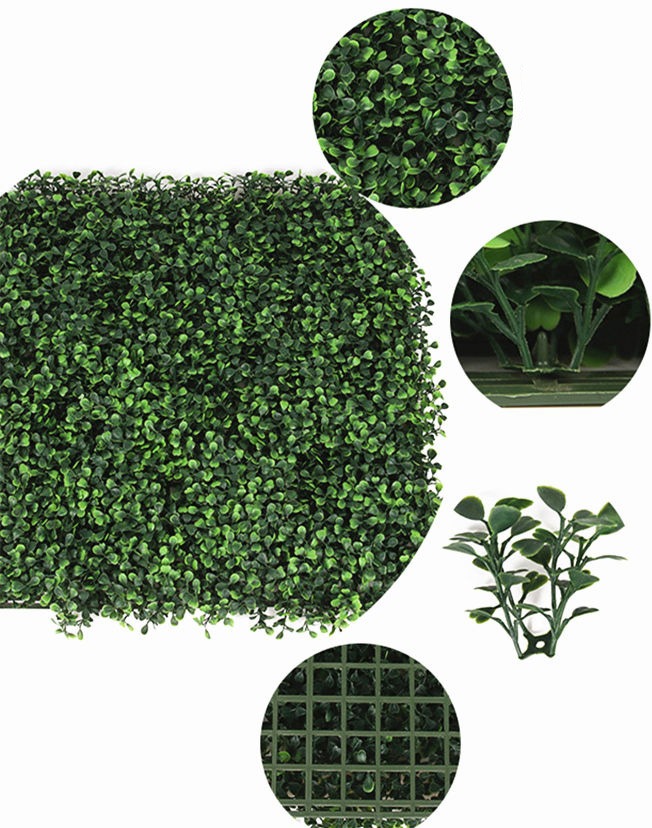 Size and Packing: 
The Standard Size: 50 cm x 50cm per piece;
Carton Size: 52cm*52cm*30cm
Quantity: 12pcs/Carton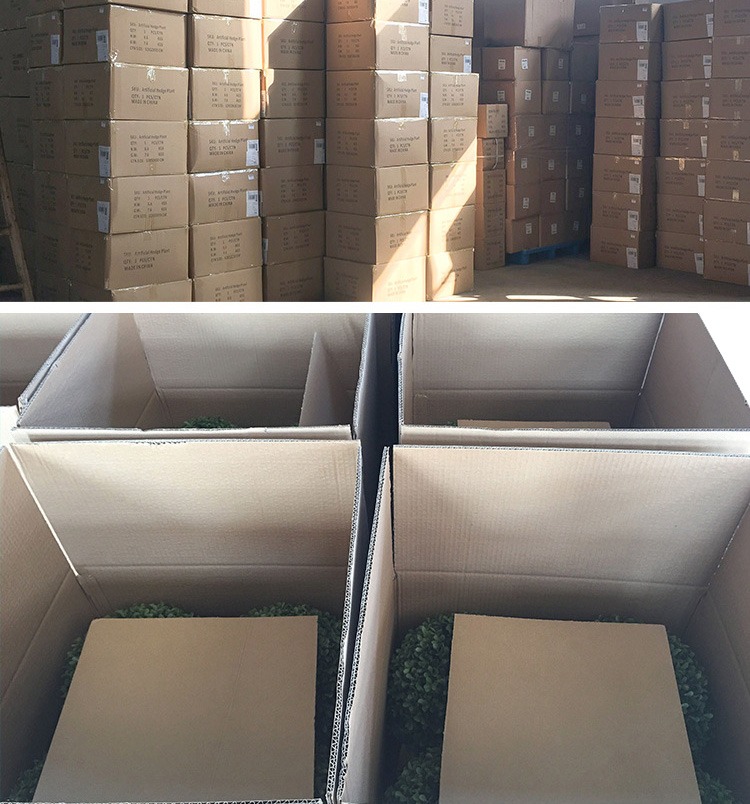 Why PandaGreens Artificial Hedge Panels?
100% Fresh PE
PandaGreens uses 100% fresh polyethylene to make the leaves, flowers, and grid back. This ensures the long lifespan of our artificial hedge products. Unlike some suppliers selling cheap faux hedges made with recycled materials, which will be aging and fading fast.
UV-resistance/Fire resistance (Optional)
UV-resistance is a mandatory feature for outdoor artificial hedges. We offer 3 years warranty for UV rated hedges. The expected lifespan can be 5 years for outdoor and 8 years for indoor use. Custom fire-resistance artificial hedge panels are available as well.
Lifelike and Bright in Color
PandaGreens provides almost the most realistic artificial hedges on the market. We have a full line of products including artificial hedge mats, living vertical garden panels, separated artificial leaves, flowers... All these greenery are as good as natural ones, maintenance-free.