How to Install artificial hedge on concrete or brick wall ?
We recommend fixing a wire grid on the cement wall as a base. Attach your wire grid to your concrete or brick wall using screws and anchors or nails. Them assemble the desired number of artificial hedge panels – All of our artificial hedge panels are made with interlocking snaps that will allow you to securely piece them all together – just fit and click. The next step is to hang the panels with the wire net with cable/zip ties. The process is so easy.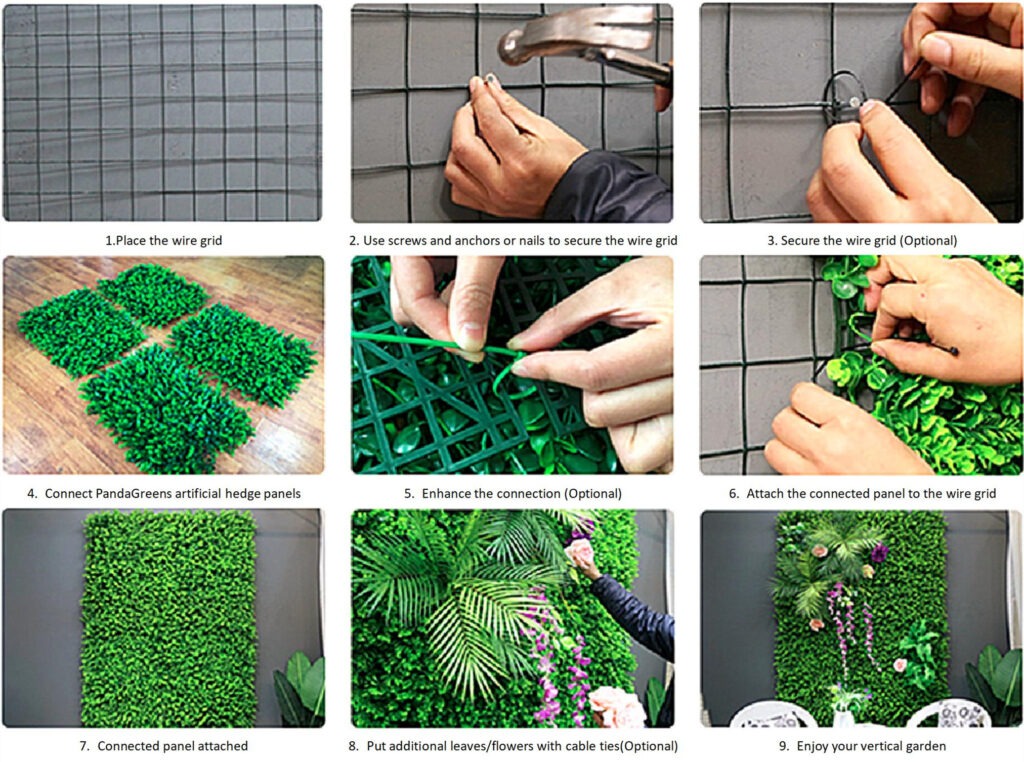 Note: Step 8: Insert additional leaves/flowers and secure them with cable ties(Optional). Just as it said, it is an optional step. Our 3D vertical garden panels are premade with several artificial plants of different depth, which make them extremely natural-looking. For these hedge panels, additional leaves and flowers are not needed. Our classic 50cm x 50cm boxwood hedge mats are made with no long plants, but still very lifelike. If you want to insert some additional plants into your boxwood hedge panels, please contact us to see if possible to add some separated plants to your order.